Sarah Kathryn and Her Brother Luke
We never take it for granted what a family often goes through to just show up for a C.A.S.T. for Kids event.  Sickness, behavioral challenges, and even driving distance can influence a family's ability to participate on the day of the event.
This summer, a brand-new event took place at Yaquina Bay in Newport, OR.  For the Allison family, this C.A.S.T. for Kids event was their big family outing for the summer. In July, they went to the event at Prineville Reservoir. Because they enjoyed it so much, they were willing to get up at 3:30 am and drive four hours from Bend, OR to Newport.
For them, it wasn't a burden but another adventure!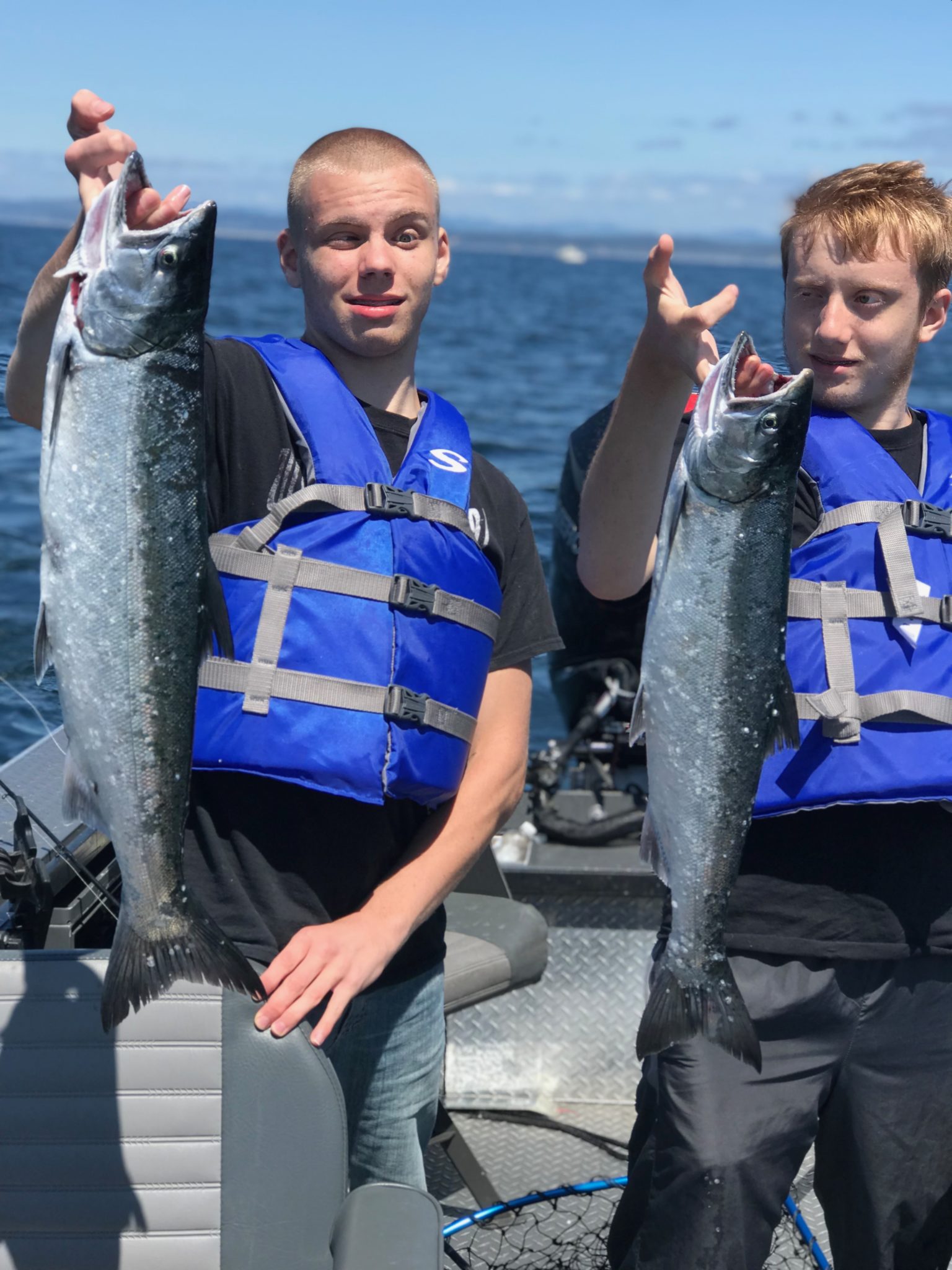 Jeff Barnes, our Eastern Regional Director, was vacationing in Oregon but took time to volunteer as a boat captain at this event. As he reflected on the event, he said,
"It was great that the boat captains worked together to make sure that the kids caught everything they could. One captain came by our boat and told us that there was a couple of whales out at the end of the jetty. We were able to go out and see them up close. It was a very cool experience."

"I know that Sarah Catherine and her brother (pictured in the first photo with Jeff) will not forget seeing a whale up close. It was a very fun-filled day and watching the kids pull the crab pots in and anticipating a big catch was awesome. Then digging through the different sized crabs to find keepers was a thrill. I'm so glad I got to be a part of this!"
Part of the meaningful impact of C.A.S.T. events is making lasting memories like these!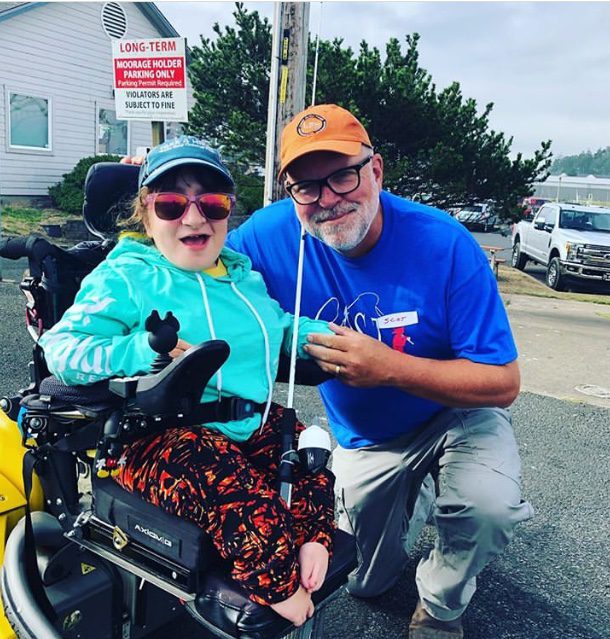 Scot Laney, our Board President, Cleaned and Cooked Crab Along with His Family at the Event
Jay Yelas, our Executive Director, coordinated this event. It was the first-time Jay did an event in his hometown with all his friends which made it really special for him. He describes the experience like this-
"I have started other C.A.S.T. events around the country. But it was great to start a new event in my hometown. If you want to have a really good time with your fishing buddies, start a C.A.S.T. event in your community. We had a blast! We had been talking about it for a few years. When you're working with your friends, a lot of the fun is the anticipation, the planning, setting up, talking on the phone etc.. You're doing fun things with your friends. And what could be more fun than doing something you like to do with your friends that is a blessing to other people."
Get a bunch of people together who love fishing and share this gift with special children in your community.
Take the next step!
Check out what it takes to

host an event

here.