"We really never tried to go fishing before, we thought it was too hard. It was fun for my son and parents!" – Parent, Prineville Reservoir, OR
This is a C.A.S.T. for Kids event designed to provide children with disabilities, ages 5 – 18, the opportunity to enjoy a quality outdoor recreational experience through the sport of fishing. Take to the water with C.A.S.T. for an unforgettable morning of fishing and boating!
CAST Covid-19 Event Policy and Procedures
The CAST for Kids Foundation will be holding all 2020 events in compliance with CDC, National, State and local guidelines for Covid-19. We will be following these guidelines for the safety, health and well-being of our participants, families, volunteers and staff. If we can hold an event according to state guidelines, as states phase in their re-opening, we will. However, our events may look different than they have in the past. Lunch and awards may be broken into separate groups to enhance social distancing. At a minimum, we will be implementing 6' social distancing guidelines and the use of protective measures like masks and hand sanitizers. We are confident we have figured out how to provide a safe, relaxing, fun environment for everyone to enjoy at CAST for Kids events in 2020! However, it will be impossible to guarantee the safety of all CAST participants and volunteers. Please consider each of your individual risks associated with the Covid-19 pandemic when making your decision to attend any CAST event.
Event Location
Prineville Reservoir
Prineville, Oregon (map)
Event Contacts
Event Coordinator
Jay Yelas
(541) 602-9823
Email
Video From A Memorable C.A.S.T. for Kids Moment
Thanks To Our Event Sponsors
Bend Rotary Club, Shevlin Sand and Gravel, Tornello Farms, Bend Commercial Glass and Door, Advocare, Prineville Kiwanis, Cadence, Flambeau, Lews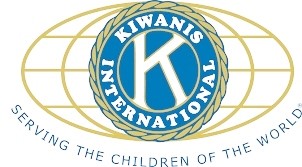 Read About Past Events
2019 Event Recap
This year we celebrated our 20th annual CAST for Kids at Prineville Reservoir with an outstanding turnout of 33 kids and 18 volunteer boaters. Thanks to the Central Oregon Bass Club for bringing several boats. The weather was very pleasant with a high overcast, light winds and a high in the upper 70s. Fishing was once again great, with lots of crappie and bluegill being caught by the kids, along with a few nice largemouth and smallmouth bass. The Crook County Sheriffs Dept. and their Search and Rescue unit were once again on hand, doing a great job helping out on shore. Thanks to the Bend Rotary Club, Shevlin Sand and Gravel, Tornello Farms, Security Pros, and Bend Commercial Glass and Door for sponsoring this year's event. The kids all had a great day, thanks to everyone who made it possible!
2018 Event Recap
This was the 19th annual CAST for Kids at Prineville Reservoir in Oregon. The fishing was the best in recent memory, with every child catching several fish, and one boat caught 50! Crappie were the catch of the day. The Central Oregon Bass club really hustled to help us get 17 boats, compared to the 5 boats at this event in 2017. Several new boaters attended and loved it. The Prineville Kiwanis once again cooked lunch for all. The weather was perfect, sunny and calm winds, with a high in mid-90s.
2017 Event Recap
For the first time in years, the Prineville CAST for Kids had no thunderstorms roll through the day of the event. The sun was out all day, and the kids caught lots of fish. The boater turnout was down this year, but all the kids took turns going boating and fishing. The bank fishing was good for those who waited for their boat ride. The local Kiwanis Club cooked lunch for the group as they do every year at Prineville.