We love it when C.A.S.T. for Kids becomes a family affair because, at our events, we strive to make everyone feel at home and a part of a big, loving, supportive family, whether you're a participant, parent or volunteer.
You belong!
This really rang true last weekend on the Saugatuck River in West Port, CT. We have the Marcus family to thank for this year's events in New York and Connecticut.
Robert and Deborah Marcus empowered their eldest son, Max in 2016 to host the first event at Harlem Meer, NY. In 2017, a friend of theirs, Morgan Krell coordinated the event. This year, their son, Gideon was passed the baton. You can read more about this fabulous event here.
Andrew (Robert's brother) and Bonnie Marcus adopted this CT based event after Zach Korwek, a medical student, started it at Candlewood Lake, CT. This year, Ben, Andrew and Bonnie's eldest son, coordinated it with his brother Joshua at their home along the river in West Port, CT. Zach attended as a shore volunteer.
What's so beautiful is the legacy the Marcus family has established.  Before the Marcus family of CT ever started an event, they helped their Marcus cousins at Harlem Meer. When they decided to host their own event on the river, the NY Marcus family came to help and volunteer.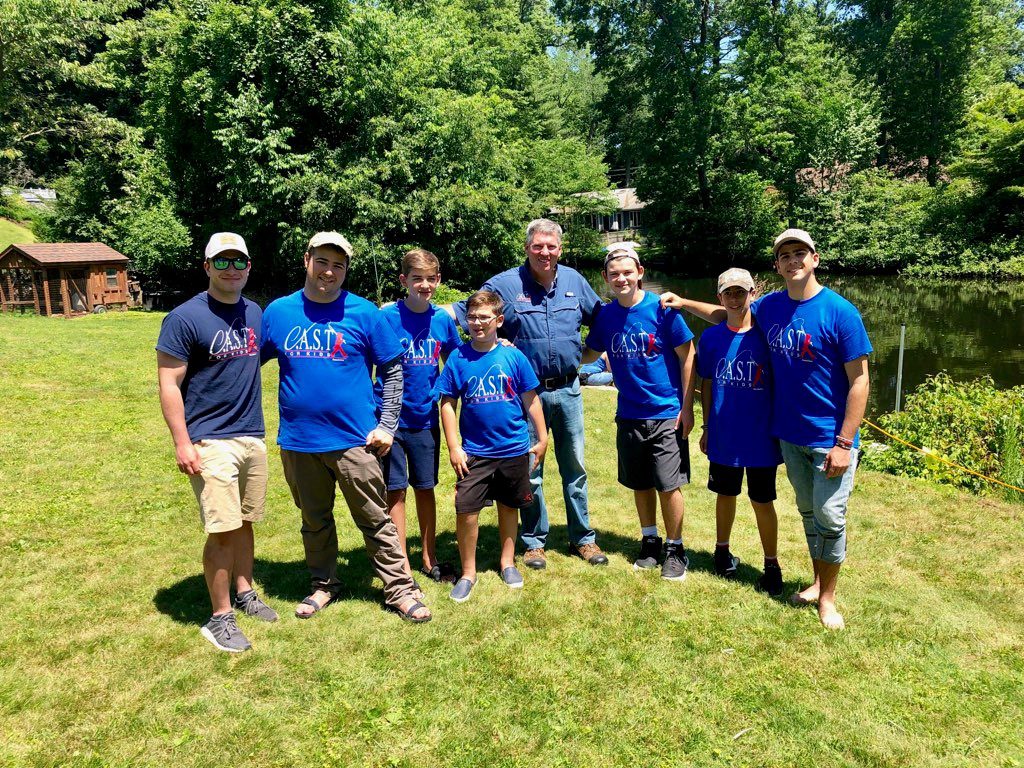 Together, these five kids in the photo above are responsible for five C.A.S.T. for Kids events. Jeff Barnes, our eastern regional director, standing in the middle, has had the privilege of working with all of them to establish these first-rate events that we hope will be long-standing in their communities.
These young people and their parents inspire us to serve our community as a family. The Marcus parents are people who are instilling admirable values into their sons who are learning at a young age, the power and privilege of making a difference.
We and so many special kids and their families, thank you!