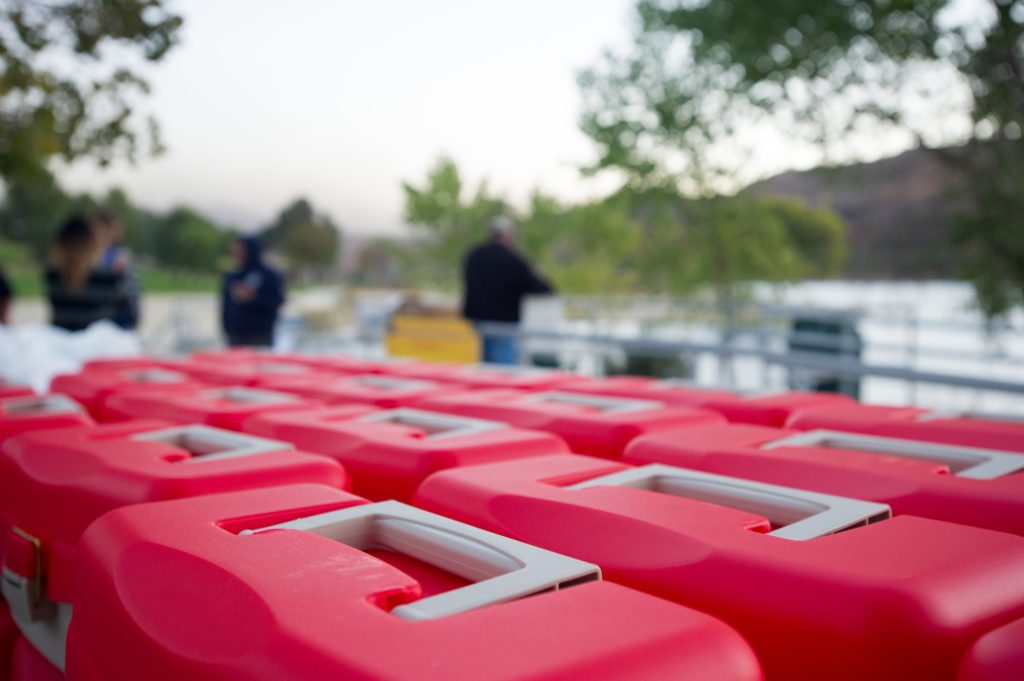 In-kind donations can come in many different packages. Your service club may want to donate food for an event, purchase office or event supplies, tents, or gasoline for boaters-the sky is the limit!
We host auctions during the year (one in Texas and one in Washington) where we can always use donations of raffle, silent or live auction items. We are always looking for guided experiences, outdoor recreational gear, gift cards and more to help us raise money for our programs at these fundraisers.
If you have an in-kind donation, please contact the foundation, and we will be happy to discuss this with you.
Or, here is our current wish list:
Volunteer with web design skills

Volunteer with videography skills

Pontoon Boat

Pop-up Tents (E-Z Up, Quick Shade, etc.)

Folding Tables & Chairs

Airlines Miles
What about fishing gear?
We thought some of you may be wondering about that! Well, the truth is we do want it, but with a catch. The best way for you to donate new and lightly used tackle is on-site at our events. This way it can go to the people who benefit most from it, the kids! To make a fishing gear donation, please contact your local event coordinator.