"The warm reception; the special attention from our dedicated fishing guide and his patience and love, the thrill of catching their first fish, being together to make the memory we will never forget, the presence of a professional fisherman to make these often overlooked kids feel seen, the award ceremony where their thoughts were validated. Everything was love!!! – Parent of Participant, Murphy Park
"It was great getting to see kids catch fish and the excitement on their faces"- Shore Volunteer, Murphy Park
This is a C.A.S.T. for Kids event designed to provide children with disabilities the opportunity to enjoy a quality outdoor recreational experience through the sport of fishing. Not all locations are conducive to hosting boating events. This event gives participants the opportunity to fish from shore.
Event Itinerary
Our C.A.S.T. for Kids events include lots of fun and celebration! You can expect 2-3 hours of fishing, a delicious lunch and an awards celebration where your child will receive a personalized plaque. The event will start at 8:30am and will end at 1:00pm. Please note a parent or guardian must be present with your child for the entirety of the event. If you are volunteering for this event you should expect about 6-7 hours of time at event, arriving before participants and staying after to help wrap things up. This is a day of fishing the children, families and volunteers will never forget!
Event Location
Murphy Park
Springdale, Arkansas (map)
Event Contacts
Event Coordinator
Jim Anderson
(479) 531-5876
Email
Video From A Memorable C.A.S.T. for Kids Moment
Thanks To Our Event Sponsors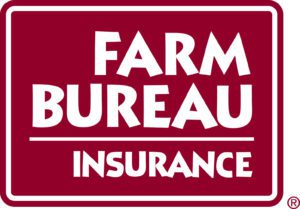 Arkansas Farm Bureau Insurance, NWA Steel, Adventure Subaru, Buckmasters NWA chapter, Anderson Air, Star Mechanical, Arkansas Children's Hospital, Lews, Flambeau, Monster Spirit.