Texas Farm Bureau Insurance Presents Miller Park Pond C.A.S.T. For Kids
"We loved it so much! It was a huge blessing to receive the equipment and the boat captains were so patient and motivated to teach the kids a new skill. My son loved fishing and felt real special receiving the plaque, he hung it up on his wall as soon as we got home! More events like this are needed!"

"The event gave our son a fishing pole and tackle box. Because of this, his dad took him to the fishing supply store to get a few supplies. He is so excited to go fishing again! We will need help, but he has shown an interest to outdoor recreation, which is a huge change. We are so happy! – ."
This is a C.A.S.T. for Kids event designed to provide children with disabilities the opportunity to enjoy a quality outdoor recreational experience through the sport of fishing. Not all locations are conducive to hosting boating events. This event gives participants the opportunity to fish from shore.

Event Location
Miller Park Pond
Temple, Texas (map)
Event Contacts
Event Coordinator
Alan Jones
254-760-2926
Email
Photos & Video From This Event
Check out this amazing video done by our amazing Miller Park Pond coordinator, Allie Jones!
Donate to this event here!
Event Itinerary
Our C.A.S.T. for Kids events are include lots of fun and celebration! You can expect 2-3 hours of fishing, a delicious lunch and an awards celebration where your child will receive a personalized plaque. This is a day of fishing your child will never forget!

Thanks To Our Event Sponsors
Belltec industries, Covington Real Estate agent Sonya Rigsby White, Texas Parks and Wildlife Dept., Temple Parks Dept., Lews, Flambeau, Cadence fishing.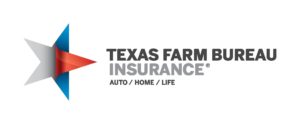 2018 Event Recap
37 children of special needs attended the inaugural Miller park pond event in Temple Texas on Saturday, March 3, 2018. The Texas Parks and wildlife department generously stocked the pond with hundreds of rainbow trout which the children eagerly caught the heck out of! Every single child entered caught fish. This made the event extra special for everyone involved.
Thanks to all the incredible volunteers who donated their morning to work with these children and show them how much fun fishing and time together with family can be. Additional thanks go to our event sponsors, Belltec industries, the Texas Parks and wildlife department, Temple city parks, and especially Carli Klinge and her classmates at Texas State University.