Texas Farm Bureau Insurance Presents Lake Leon C.A.S.T. For Kids 

"We loved it so much! It was a huge blessing to receive the equipment and the boat captains were so patient and motivated to teach the kids a new skill. My son loved fishing and felt real special receiving the plaque, he hung it up on his wall as soon as we got home! More events like this are needed!"

"The event gave our son a fishing pole and tackle box. Because of this, his dad took him to the fishing supply store to get a few supplies. He is so excited to go fishing again! We will need help, but he has shown an interest to outdoor recreation, which is a huge change. We are so happy! – ."
Register as Participant
Register as Volunteer
Register as Boat Captain
Register as Fishing Coach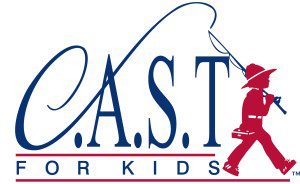 This is a C.A.S.T. for Kids event designed to provide children with special needs, ages 5-17, the opportunity to enjoy a quality outdoor recreational experience through the sport of fishing. Not all locations are conducive to hosting boating events. This event gives participants the opportunity to fish from shore.
Event Location
Lake Leon
Eastland, Texas (
map
)
Event Contacts
Event Coordinator
Steve Key
(254) 631-6026
Boater Contact
Terry Rose
Work  (254) 629-8874
Cell (254) 433-0878
Donate To This Event
See More About This Event!
Check out this video taken at a past event by one of our participants!
Event Itinerary
Our C.A.S.T. for Kids events include a lot of fun and celebration! You can expect 2-3 hours of fishing, a delicious lunch and an awards celebration where your child will receive a personalized plaque. This is a day of fishing your child will never forget!
Read About Past Events
2019 is the first event at this location!
Thanks to our Event Sponsors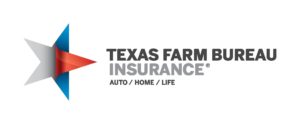 Texas Farm Bureau Insurance, Outdoor Specialties, La Mancha Lake Ranch, KevCo Recycling, J&M Welding, Sargent Insurance, Arnold Land Surveying and Mapping, Basic Energy, MIRA Enterprises, Grandpa's Tool Shed Rental, Precision Tire, Bandon's Dozer Services, Sterling Monument Co.,  Texas Farm Bureau Agent Steve Key, Cadence Fishing, Flambeau