"You know you have a success when your child says, Mom I can't wait to do this again.  Everyone at this event was wonderful." Parent of Participant, Greene County
Seeing all the kids' face light up when we cheered their name, or when they caught a fish. I'm so grateful that I had the opportunity to capture pictures of their big day." Shore Volunteer, Greene County
This is a C.A.S.T. for Kids event designed to provide children with disabilities the opportunity to enjoy a quality outdoor recreational experience through the sport of fishing. Not all locations are conducive to hosting boating events. This event gives participants the opportunity to fish from shore.
Event Itinerary
Our C.A.S.T. for Kids events include lots of fun and celebration! You can expect 2-3 hours of fishing, a delicious lunch and an awards celebration where your child will receive a personalized plaque. The event will start at 7:30 am and will end at 12:00pm. Please note a parent or guardian must be present with your child for the entirety of the event. If you are volunteering for this event you should expect about 6-7 hours of time at event, arriving before participants and staying after to help wrap things up. This is a day of fishing the children, families and volunteers will never forget!
Event Location
Reynolds Park Lake
Paragould, AR(map)
Event Contacts
Event Coordinator
Mindy Tritch
(870) 450-0251
Email
Video From A Memorable C.A.S.T. Moment
Thanks To Our Event Sponsors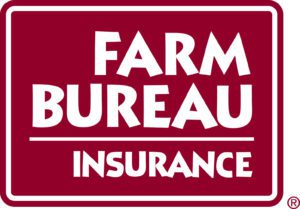 Arkansas Farm Bureau Insurance, Pillow's Bait Shop, Agee Heavy Equipment Sales LLC, First National Bank, Bayird Automotive Group, NAPA, Harvest Baptist Church, Riggs Cat, Craighead Electric, Postnet, Legacy Equipment, Hedge's Auto Sales Inc., RCCH, HLP Construction Inc.