"We loved it so much! It was a huge blessing to receive the equipment and the boat captains were so patient and motivated to teach the kids a new skill. My son loved fishing and felt real special receiving the plaque, he hung it up on his wall as soon as we got home! More events like this are needed!"

"Awesome program that helped my daughter realize what she could do, helped us as parents see what she could do, helped the volunteers see what she could do, helped those watching see what she could do. Profound success."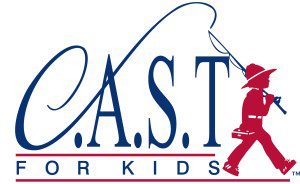 This is a C.A.S.T. for Kids event designed to provide children with disabilities, ages 5 – 17, the opportunity to enjoy a quality outdoor recreational experience through the  sport of fishing. Take to the water with C.A.S.T. for an unforgettable morning of fishing and boating!
Event Location
Buffalo Springs Lake
Lubbock, TX (
map
)
Event Contacts
Event Coordinator
Troy White
Donate To This Event
See More About This Event!
Check out this video taken at a past event by one of our participants!
Read About Past Events
2018 is the first event at this location!
Thanks to our Event Sponsors
Jim D Koonz @ Associates, Allen Financial Agency Inc., EPI Communications consultants, Buffalo Bay Marina, Arctic A/C and Heating, McKeever Family, Lews, Flambeau, Cadence Fishing