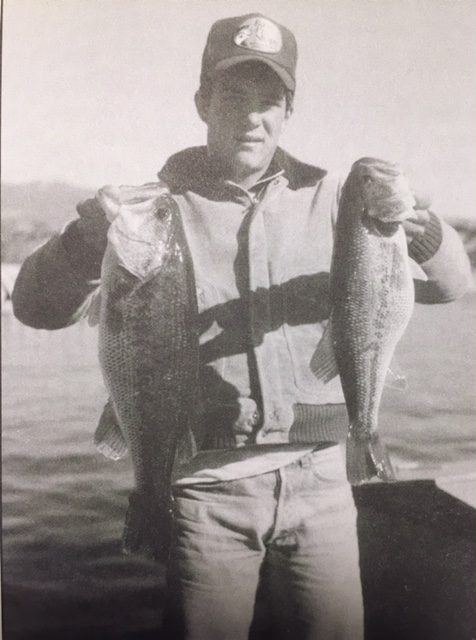 I am often asked how I went from being a touring pro on the professional bass circuits to running the largest children's fishing charity in the country?
It all started with a passion for fishing the God instilled in me from birth. I fished a lot as a child, growing up in delightful places to fish like Honolulu and Santa Barbara, where I learned to bass fish at Lake Cachuma. Then I fished my way through college at Oregon State, spending way more time on the Siletz River chasing salmon and steelhead than a student should.
In my mind though, I was studying to fish, and the water was my classroom. For my first decade as an adult, fishing was all about me and living my dreams as a professional angler. All I ever wanted to do every day was go fishing. After graduating from OSU, I moved to Texas to become a professional bass fisherman.
After toiling for a few years with limited success on the BASS Tour, I realized I couldn't do it on my own. That's about the time I found Jesus and surrendered my life and my fishing to Him. The next two decades of my life were spent fishing for the Glory of God on the BASS and FLW Tours. He blessed me with incredible successes, including a Classic win, multiple Angler of the Year titles, and even an ESPY as the Nation's "Top Outdoor Athlete".
God even opened the door for me to write an autobiography and give away 20,000 copies. That book shared my Christian testimony and the Gospel and was a blessing to many lives. My passion for fishing was now being used to enrich the lives of others.
Right after that season of pro fishing success, in 2005, I was invited to become a board member for the C.A.S.T. for Kids Foundation. After serving on the board for 10 years, the Executive Director position opened up. Now I had another, new opportunity for my passion for fishing to be used to enhance the quality of life for other people. At C.A.S.T. for Kids, we celebrate children with special needs by taking them fishing and encouraging them to overcome their limitations. The events are a huge blessing to all in attendance; the kids, their families, and all the volunteers.
A life fully surrendered to Jesus; it's such a beautiful thing. He instills certain passions and talents in each of us, and if we let him, He uses them to benefit others!
"Oh how great are God's riches and wisdom and knowledge. For everything comes from Him and exists by His power and is intended for His glory. All glory to Him forever!" Romans 11:33-36
Do you have a passion for fishing? Use it to enhance the lives of kids with special needs by donating or volunteering today!