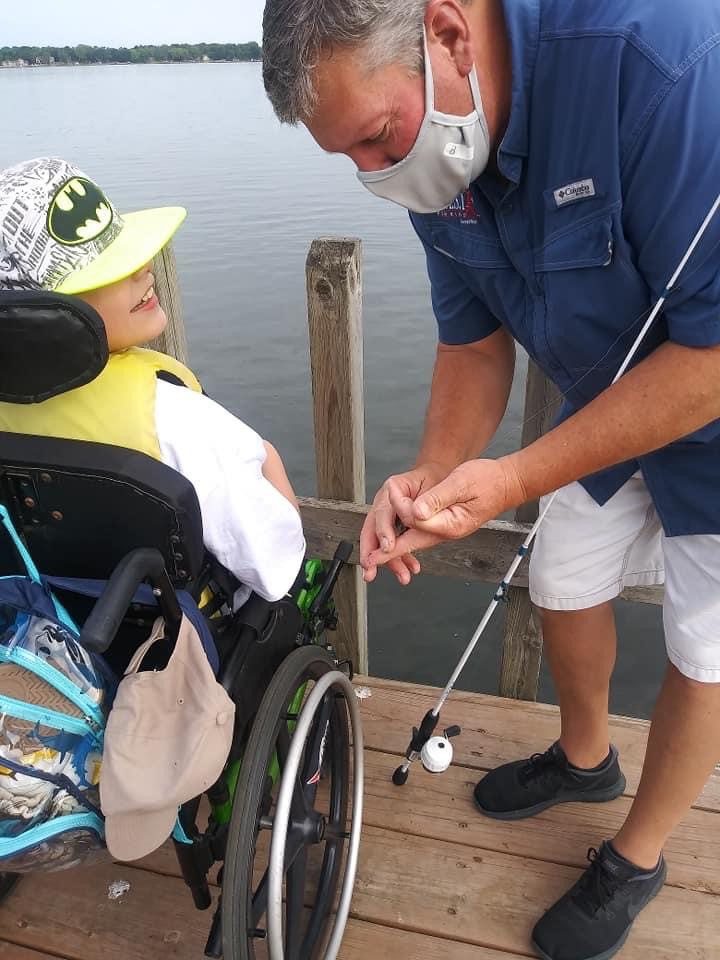 2020, what a year so far!  In January, the C.A.S.T. for Kids Foundation was prepared for the best year ever.  We were thinking that our best year ever would be a result of a record number of events and record-breaking financial support.  However, Covid-19 hit unexpectedly … and we have found that it is still a great year!  Covid-19 has affected all of us greatly, but what we have found is that Covid-19 has brought out strength, determination, flexibility, kindness, and generosity in the C.A.S.T. for Kids family. 
We have followed the CDC, state, and local guidelines to host as many events as possible.  Our coordinators have been creative in offering events with the same quality, fun, and excitement that they are known for all while experiencing great fishing!  Social distancing and mask wearing have not stopped new friendships and fun celebrations.
Our coordinators and volunteers have risen above the challenges to keep our mission of enriching the lives of children with special needs, supporting their families, and strengthening communities through the sport of fishing in action.  Our supporters have continued to be generous with their resources.
There are events that have been postponed to 2021, and although those coordinators are heartbroken to not celebrate some special children in their area this year, they are already hard at work planning the best day possible in 2021.  
We are looking forward to finishing out 2020 with several events across the country.  Our C.A.S.T. for Kids families have taught us to always enjoy the moment, find the positive in everything, and celebrate one another.  2020 has not been what we expected, but we are thrilled that we get the opportunity to do what we do!