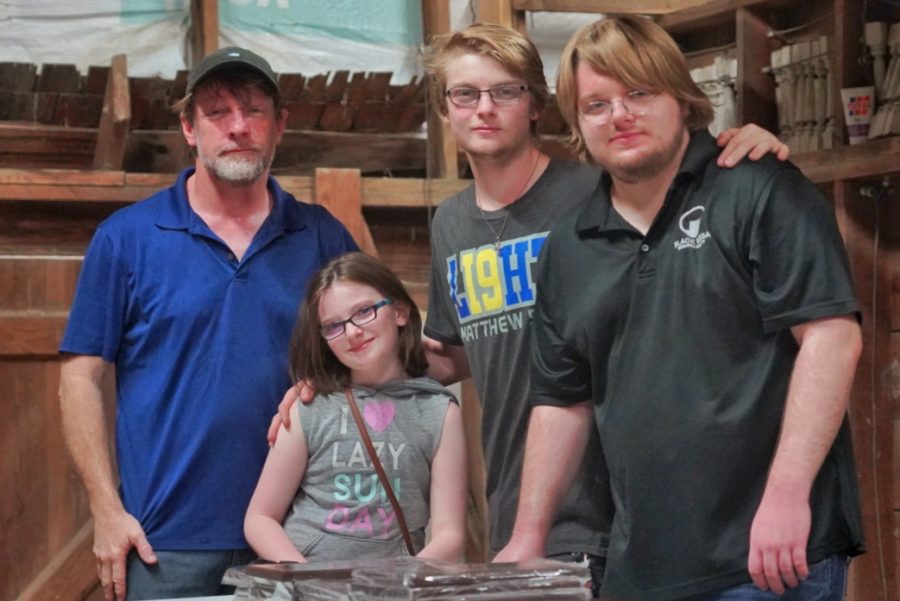 The Reid Family of Monster Spirit
At C.A.S.T. for Kids, we think of ourselves more like a family than an organization. The relationships that are built at events over the years run deep. The Reid family is no different. Greg (far left) started working with C.A.S.T. for Kids around 2005, providing a plaque for every event participant through his company, Monster Spirit. 
Greg's connection to C.A.S.T. for Kids is more than just as a vendor. He knows first-hand what it's like to raise a child with special needs. His son Mitchell (far right) has Asperger's. When he was diagnosed at age five in 2001, there wasn't a lot known about it.
"We used to think his bad behavior was due to our parenting. But they (kids with Asperger's) just think about the world differently. It helped us to think about life how they were seeing things. The outside world sees them and all they see is the disability. But if you actually get to spend any time with them, their disability goes away and you actually get to see their personality. At home, Mitchell is so hilarious and loves to laugh. He's a comedian and understands he's a little peculiar. He's embraced it and owned who he is."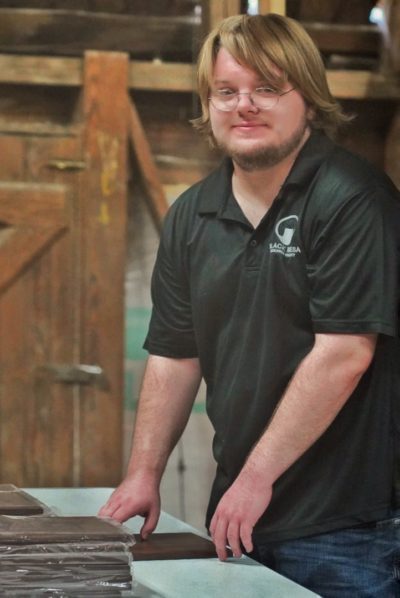 Mitchell Putting a Plate on a Plaque
Today, Mitchell works in the family business. He's involved in almost every area, from making plates and shipping to taking orders and picking products off the shelves.
"This work gives Mitchell a source of income and makes him feel good. He knows that he's contributing. He wanted to know where his place was in the world. He knew he was smart and could contribute, but didn't know how."
His work at Monster Spirit has helped him find purpose.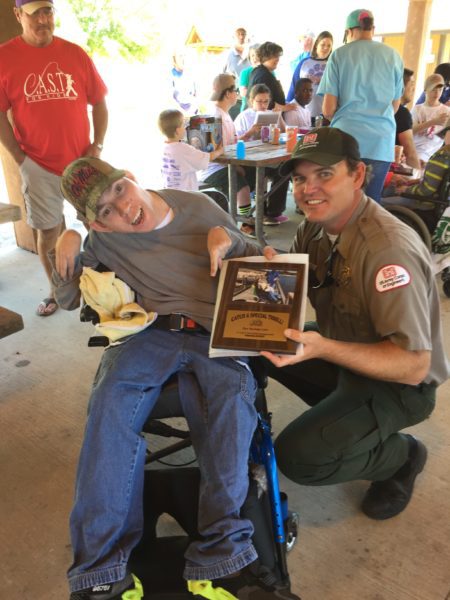 A Boy Receiving an Award Plaque at an Event in Bay Springs, MS
Greg and his sons started volunteering at the Lake Waco event in Texas two-years ago. This has helped Mitchell connect what he does at work and see for himself the impact he makes.
"Most people have boxed up trophies and awards because it was so long ago. The award plaque says, 'Look what I did! I was rewarded for doing something others take for granted and it helps me remember I how felt that day."
We are thankful the C.A.S.T. for Kids family is made up of big-hearted, passionate people like the Reid family!