"We never thought fishing was a possibility for our son. Thank you for making it possible! He loved it!"

This is a C.A.S.T. for Kids event designed to provide children with disabilities the opportunity to enjoy a quality outdoor recreational experience through the sport of fishing. Not all locations are conducive to hosting boating events. This event gives participants the opportunity to fish from shore.

Event Location
Lake Calaveras
San Antonio, Texas (map)
Event Contacts
Event Coordinator
Jim Behnken
210-414-8048
Email
Photos & Video From This Event
Watch a video by Americana Outdoors
Event Itinerary
Our C.A.S.T. for Kids events include lots of fun and celebration! You can expect 2-3 hours of fishing, a delicious lunch and an awards celebration where your child will receive a personalized plaque. This is a day of fishing your child will never forget!

Thanks To Our Event Sponsors
CPS Energy, Texas Parks & Wildlife, Shipley Donuts, Thousand Trails Management, Patriot Guide Service, Sloan Investment Management, Jones Transportation, MLR Trucking, Jim Edwards, Ray Hanselman, Jay Grieshaw, Casey Conway, Broken Braid Guide Service, Falcon Lake Tackle, Amigo Inn and RV Park , James Bendele, Carlos Olivares, Calvin Hudson, Jimmy Steed, John Adami, Robert Riessig, Texas Farm Bureau Insurance, Flambeau, Lews, Cadence Fishing, Vestal Steel Specialties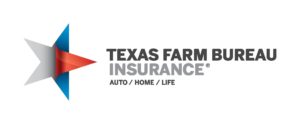 Read About Past Events
2018 Event Recap:
Saturday, April 14th 2018 brought crisp cool weather to our Calaveras Lake Park Saturday CAST For Kids foundation fishing event held out of Calaveras Lake Park South of San Antonio Texas. CPS energy once again stood out tall as our prominent event sponsor for the 15th consecutive year. The Texas Parks and wildlife department once again stocked more than 600 hungry catfish for the children of special needs to enjoy fishing for. Many of these catfish weighed more than 3 pounds and were quite the battle for the children. A new foundation record catch was had this event. One young man with two excellent fishing helpers landed 64 catfish in the two hour and 15 minute fishing session. Every single One of the 43 children caught fish and were able to experience a wonderful event. Plans are already in the works for our 2019 event.